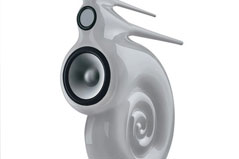 Several years ago, I embarked on an ambitious project to build an extremely high-end home theater in a new construction/renovation project in an historic neighborhood in Dallas. As I researched the hi-end components I was looking for, one name in particular kept coming up again and again: 'Vu Phan' and 'Hi End Theater and Audio' in Richardson! The recommendations came straight from the manufacturers reps, and from manufacturers themselves in many cases. When I contacted Vu, I found that he was a wealth of information and suggestions. He helped me refine my choices, and in some cases introduced me to new products I had not heard of before. I also appreciated the lack of sales pressure or the arrogant condescending attitude that unfortunately often accompanies a high-end retailer.

Visiting the HETA store in Richardson is also always a treat. The customer service provided by Vu and Kim is of the highest quality, and the showrooms display the state-of-the-art in the AV industry today, both analog and digital. No matter your budget, HETA has a solution for you, with the caveat that they will not provide any product that does not have excellent audio or video quality.

On the high end, Vu helped design my setup which has 17 mono-blocks and 4 stereo power-amps, together with 7 subwoofers and 29 channels of fully balanced audio driven by a 32 channel processor, all of which form the backbone of a 9.7.8 Dolby Atmos / Auro-3D and DTS:X theater (or 17.1 in the old nomenclature). Five of the speakers are bi-amplified with active crossovers (implemented digitally in the processor). And what would a theater be without an almost 15-foot (diagonal) dual masking screen, high brightness 4K laser projector, and full Crestron automation?

With all the gear I have, you can imagine that I occasionally have warranty/repair requirements. On this front, I cannot possibly praise HETA highly enough. In some cases, Vu has leveraged his close and personal connections with the manufacturer to provide outstanding service that far exceeds anything I have ever experienced. On the installation side, the quality of the work is simply outstanding. Even with a 4 rack system in a cramped equipment closet, with 29 sets of XLR interconnects, 26 sets of speaker cables, along with all the power cables (there are 18 circuits in the room), USB cables, network cables, and HDMI cables, the racks (which include an enterprise 48 port Cisco switch and router) are beautifully configured with the best cable management I have ever seen. I do not hesitate for an instant to recommend Hi End Theater and Audio for any AV project that demands the highest quality components, installation and service.

Henry Q.
---