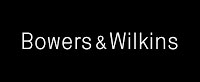 Founded in 1966 by John Bower, Bower & Wilkins is famous for its relentless pursuit of the perfect sound. Their world-famous research and development facility, The Steyning Research Establishment, has been dubbed the "University of Sound."
This meticulous company ensures optimal performance by using in-house engineering and manufacturing of all of its drivers and enclosures. They are also innovative in their approach to materials, using elements like Diamond, Aerofoil, and Kevlar to reduce sound distortion. They are the first manufacturer to use Matrix cabinet bracing to improve bass performance and to liberate the tweeter from the main cabinet, keeping high frequencies free of distortions.
This is a company with a rich history in sound and a deep well of research and development to draw from. It's no surprise that some of the world's most famous recording studios – like EMI, Abbey Roads, Decca and Deutsche, and Gramophone – use Bower & Wilkins as their reference speakers.