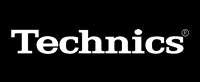 This legendary audio brand, which has sold more turntables than any other company, launched in 1965 with a sealed, two-way speaker system called the Technic I. Later, Technics became famous for designing the world's first direct-drive turntable, a product they have continued to refine. Today, their turntables – still seen as the industry standard – are known for powerfully true-to-life and emotionally engaging sound.
With impeccable styling and tremendous engineering power, this company provides an entry-level price without entry-level performance. That explains the incredibly high demand for Technics amplifiers, turntables, and speakers, and the strong allegiance to the brand among owners. Music lovers know that Technics is a brand with pieces that stand the test of time – often lasting forty years or more.
Currently under the direction of Michiko Ogawa, a classical jazz pianist and engineer, the Technics brand is driven by the pursuit of a complete sensory experience, not just the reproduction of sounds. This luxury brand puts a great emphasis on innovative technology and timeless design; the result is what many audiophiles call the "holy grail" of great sound.