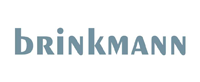 Founded in Hanover, Germany in 1984, Brinkmann Audio is considered the world's finest manufacturer of turntables and tone arms. Founder and chief designer Helmut Brinkmann has spent much of his life in pursuit of perfect music playback. His fine-tuned scrutiny of every last detail has led to rigorous quality control measures within the company. In other words, the sound from these machines is about as close to perfect as you can get.
This audio brand is also lauded for its consistency. Each of their turntable motors is designed and manufactured in-house by Brinkmann Audio exclusively for use by Brinkmann turntables. Custom-made motors make for finely tuned machines with profoundly optimized performance.
Brinkmann's extremely popular turntable, the Bardo, makes it possible to get a complete Brinkmann set – turntable and tone arm – for less than $10,000. And yet, the Bardo is as beautifully designed and as sonically powerful as turntables that cost twice as much. In short, everything that Brinkmann creates can be counted on for superior performance and exceptional playback.